Want to take your music everywhere, like some sort of mobile on-demand jukebox? You need to get yourself a Bluetooth portable speaker. Or win one, by signing up to our newsletter, packed full of inspirational smart tech and design news and views. 
We are giving away a premium bit of home technology to one lucky subscriber: read on to learn more about just why you need a Bang & Olufsen Beosound A1 (second generation, natch) in your life – and your ears.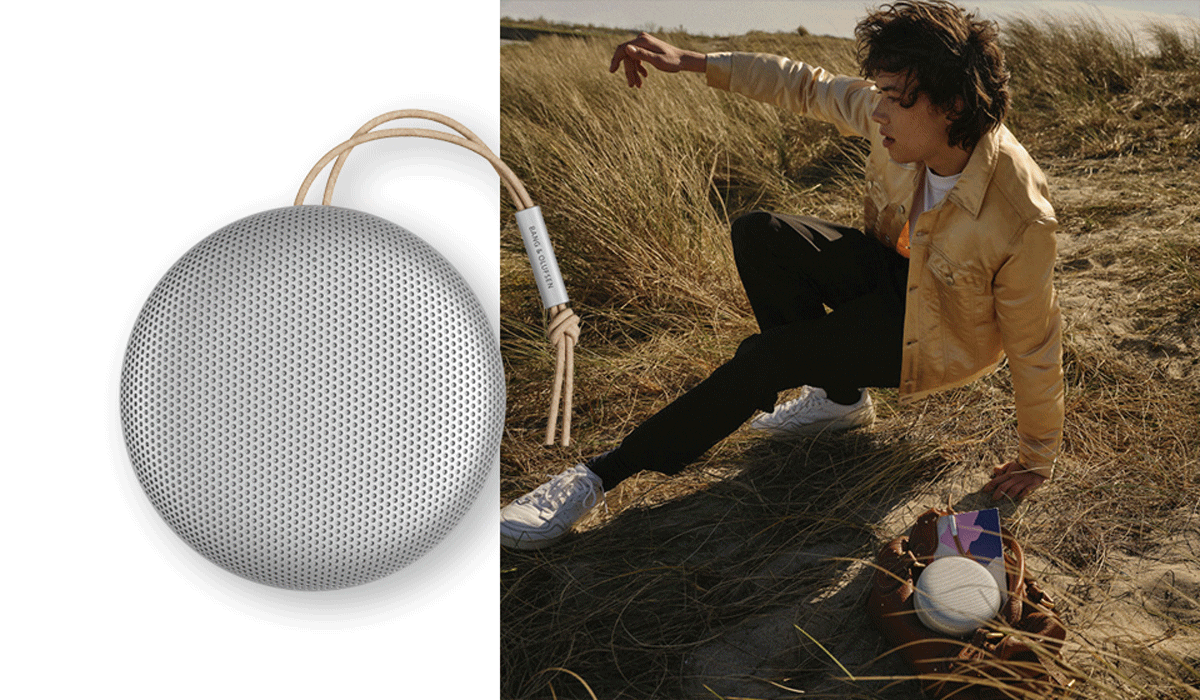 Portable speakers used to compromise on sound. The A1 doesn't. And it looks pretty darn gorgeous, too, as well as having a battery life that goes on forever and loads of extra features. On first appearance, it's not a world away from the first generation A1: it has the same sleek, brushed aluminium circular design and the same quaint little leather strap to carry it around or hang it from a tree branch.
But this iteration packs far more technological punch. It's fully waterproof, with better-designed control buttons for power, playback and pairing, and a huge 18-hour battery life. It has newly acquired Alexa capabilities (you'll need your smartphone to assist with this via an app) so you can use it to ask questions, find your fave tunes or write your shopping list, should you so desire.

For such a dinky, cheeseburger-sized speaker, its 360-degree sound is pretty incredible: the bass is deep, the mid-range refined and the treble crystal clear.
Sounds very good to us! To be in with a chance of winning your own A1 in grey or black, share the love and forward this email to a friend to gain an extra entry.